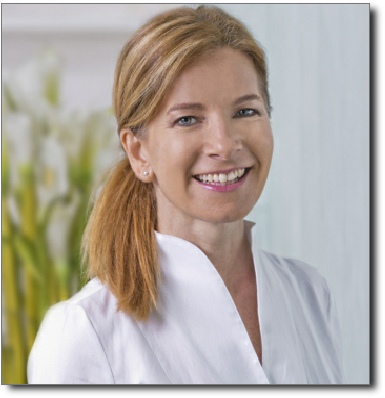 Owner at Connections Face & Body Spa in Marbella, Jeanne Bache has dedicated her life to the well-being of others.
A fully trained CIDESCO therapist, she originally completed a 3 year course covering all aspects of health & well-being, including beauty technology, anatomy & physiology, health & nutrition, physical education and art for beauty technology.
Following six years at one of South Africa's leading spa & health resorts, the High Rustenberg Hydro, initially as a therapist and subsequently as the manager of the skin care department, Jeanne travelled to Europe where she founded Connections Face & Body Spa in Marbella, Spain.
Through on-going training she has acquired a vast number of international accreditations.
Jeanne is qualified to work with many of the leading brands and products including: Guinot, Phytomer, Dr Haushka, Crystal Clear MDA, Radiancy LHE, Viora Radio Frequency, OPI Nail Care, Clarins, Bio Therapeutic, Universal Contour Wrap, Sothys, Repechage, Decleor, Dr Babor, Dr Echstein, Jean d'Aveze, Guerlain and more...
Whilst Jeanne is proficient in the complete range of beauty treatments including facials, body treatments and nail care, it is as a Facialist that she has become renown.
Jeanne Bache specialises in all aspects of facial therapy, from hands on holistic treatments, such as Rejuvenessence or the Dr Haushka Facial, to state-of-the-art skin tightening from Viora or advanced photo-rejuvenation from Radiancy.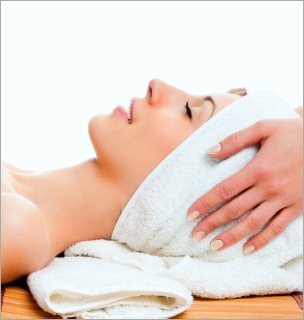 She believes that a facial is not only to heal and rejuvenate the skin but should also be a pampering experience in itself. A client should leave the salon looking and feeling younger, refreshed, rejuvenated and pampered both inside and out.
Jeanne is a firm advocate that a client should not be left alone during a treatment. A facial with her lasts between one & two hours, during which time she will be with the client throughout the entire treatment. If there are occasions when products need time to take effect, Jeanne will enhance the facial with a complementary treatment such as soothing hand, neck or décolleté massage.
Having treated literally thousands of patients over a career spanning 25 years, Jeanne has acquired an experience and understanding of the skin care needs of her clients that is difficult to match. Jeanne is particularly skilled at using her experience to combine different facial treatments for optimal results depending on the client's needs.
Her salon, Connections Face & Body Spa in Marbella, is one of the few CIDESCO accredited salons in Spain. The CIDESCO diploma is the world's most prestigious qualification in the field of aesthetics and beauty therapy.
Since 1957 the CIDESCO qualification has set standards for beauticians and aestheticians that have been initiated over the five continents of the globe. CIDESCO is the world's major beauty association and is based in Switzerland.
If you would like to know more about the treatments offered at Connections Face & Body Spa, or to book a treatment, Jeanne can be contacted at the salon on +34 95 281 8402 or by email jeanne@connectionsmarbella.es.